Luxury Home Interior Designs | Aadhira Interiors
Luxury Home Interior Designs are described in this article. The designs are of a duplex house with a high ceiling. For more design visit www.houseplansdaily.com.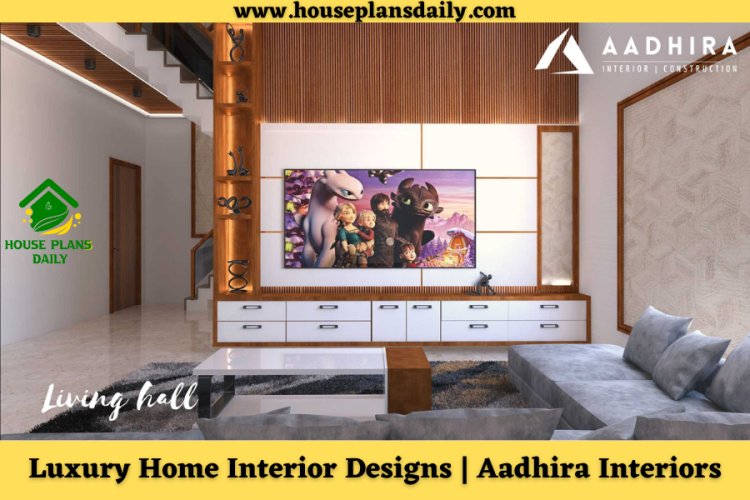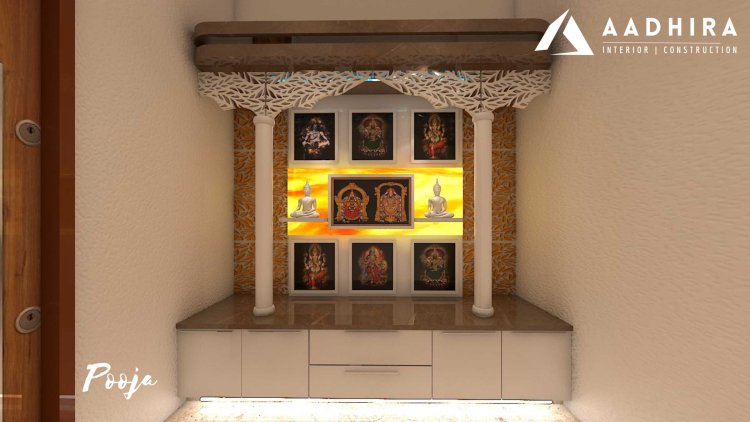 Luxury Home Interior Designs | Aadhira Interiors
Aadhira Interiors is a highly-rated interior design company in Karur that specializes in luxury home interior designs. The images shown below are of the duplex house interiors, showcasing some of the projects completed by Aadhira Interiors. The images include elegant living room designs, luxurious master bedroom interiors, stylish master bedroom TV unit design, guest bedroom interiors, guest bedroom TV unit designs, modular kitchen, and beautiful pooja unit interiors.
At Aadhira Interiors, we offer interior solutions for 1bhk, 2bhk, 3bhk, and duplex or villa houses. We are committed to providing quality work, affordable cost, and timely delivery of projects as promised to our customers. To view more of our exquisite interior design works, feel free to contact Gowtham at 9080518157 or A.S Sethupathi at 9952029063. Our services are available in Karur, Coimbatore, Erode, and Salem.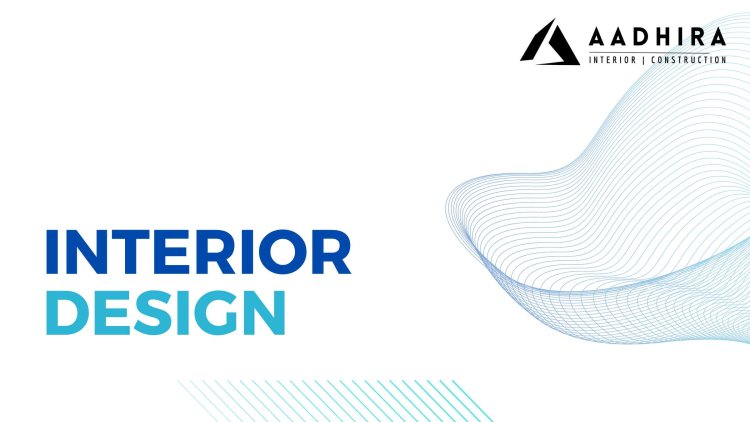 Interior Designs for Living Room
Displayed above is an interior design for a living room. The design is elegant and modern, featuring a sleek TV unit with a few accompanying storage cabinets. The walls are adorned with a laminate finish in a warm wooden hue, while the windows are dressed with long curtains.
In the living room, the seating arrangement consists of sofas placed around a tea table at the center. The false ceiling and flooring are light in color to create the illusion of a larger living area. Elegant carpets have been laid on the floor for a refined look, and the living space is well-lit with proper lighting.
Dining Area Interior Designs
The image above displays a luxurious dining room interior design that exudes opulence. The use of high-quality and durable materials in the interiors of the dining space further enhances the grandeur of the space. The dining area features a dining table that seats four, paired with elegant chairs, a mirror-based wall that adds depth to the room, and indoor plants that add an element of liveliness.
Adjacent to the dining space is a staircase that provides access to the first floor. The lighting arrangement has been thoughtfully planned to ensure that the room is well-lit, creating a warm and inviting atmosphere.
Pooja Room Interior Design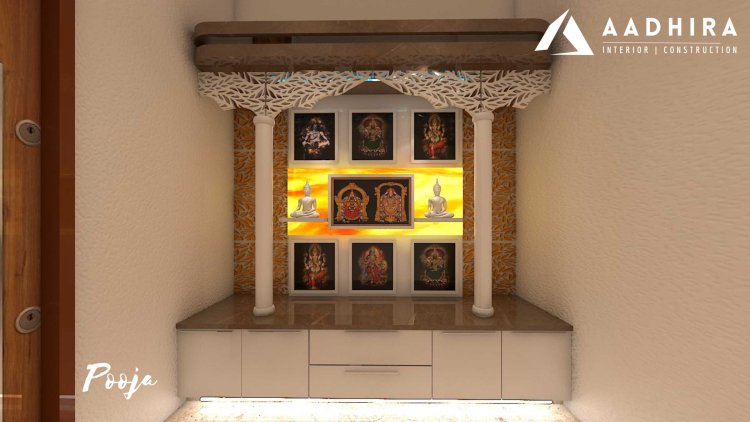 The image shown above is an interior design idea for a pooja unit. A pooja room is a space intended for peace and prayer, and since it contributes to the overall tranquility of the house, it must be designed and placed in accordance with Vastu principles. The pooja room's interior can be kept simple yet functional. Additionally, the positioning of the pooja room must be determined based on Vastu Shastra guidelines. To make it elegant fancy lights have been provided in the pooja unit.
Modular Kitchen Design
The images above showcase modular kitchen interior designs. These designs feature an L-shaped counter with a breakfast counter at the front, complete with seating for two, which adds an elegant look to the kitchen. The first image displays a kitchen design that is made with gray-colored laminate covers for the cabinets. The countertop is made of quartz to match the laminate color.
The second image shows the kitchen's dining area. Kitchen interior designs include choosing the shape, countertop, cabinet and laminate colors, hob and chimney fixing, cutlery unit design, tall unit design, as well as sink and tap selection, all of which are customized to fit the kitchen design and are budget-friendly.
Master Bedroom Interior Design
The image above showcases a luxurious master bedroom interior design idea. The shown images are the master bedroom designs of the ground and first floor. The bedrooms are designed to be elegant, functional, and cost-effective, all while being fully customizable to meet the customer's specific requirements. The picture displays a stylish wardrobe design that features a white wooden frame and brown laminate cover.
This wardrobe comes in various styles, color schemes, and decor ideas, with shelves and drawers behind shutter doors. The master bedrooms of both the floors include tv units on the opposite walls to the bed. This allows for separate entertainment. The bedroom designs also include bed designs, TV units, wardrobe designs, lighting, curtains, and floor mats. 
Designer Guest bedroom Ideas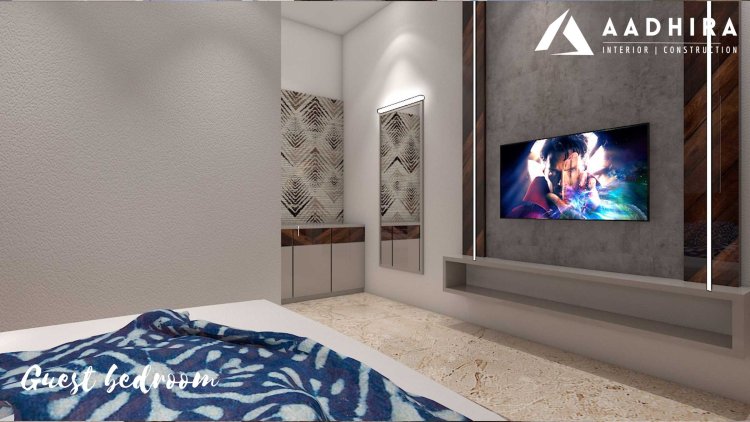 The image above showcases a contemporary guest bedroom interior design. The bedrooms are designed to look elegant, functional, and cost-effective, with designs that are 100% customized according to the customer's requirements. The wardrobe design in the image is made of black wooden material and a brown laminate cover, giving it a classy look. The bedroom design offers a variety of styles, color schemes, wardrobe ideas, and decor ideas. The wardrobe includes shelves with closed shutter doors and a few drawers, while the wardrobes in the bedroom interiors are made of glass to give a rich look.
Note:
House interior designs related to these keywords like Luxury Home Interior Designs, Aadhira Interiors, home interior design, in-home interior design, idea for home interior design, wardrobe interior design, wardrobe interior design for bedroom, bedroom wardrobe interior design, modern wardrobe interior design, sliding wardrobe interior design, master bedroom interior design, master bedroom interior design ideas, master bedroom interior design india, luxury master bedroom interior design, master bedroom interior design trends 2021,  and others can be obtained from this website.