Free House Plans | House Plans Daily
Free house plans are given in this article. Here, east facing house plans, south facing house plans, north facing house plans, and west facing house plans are given with different land sizes.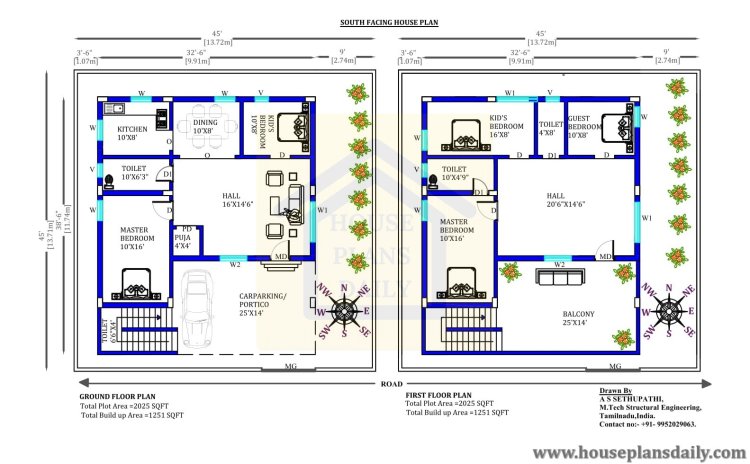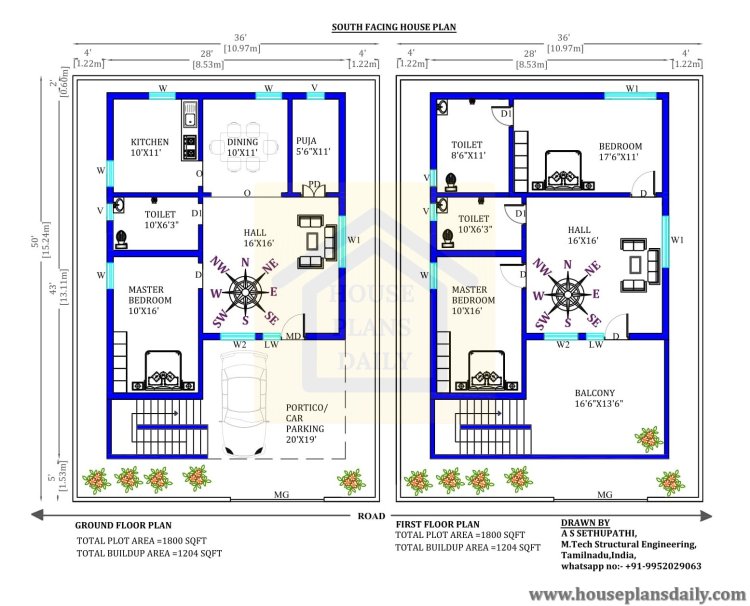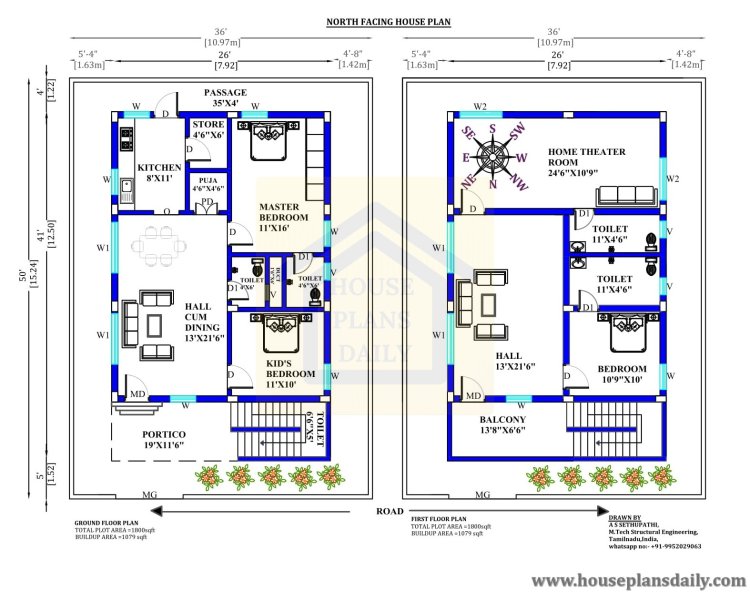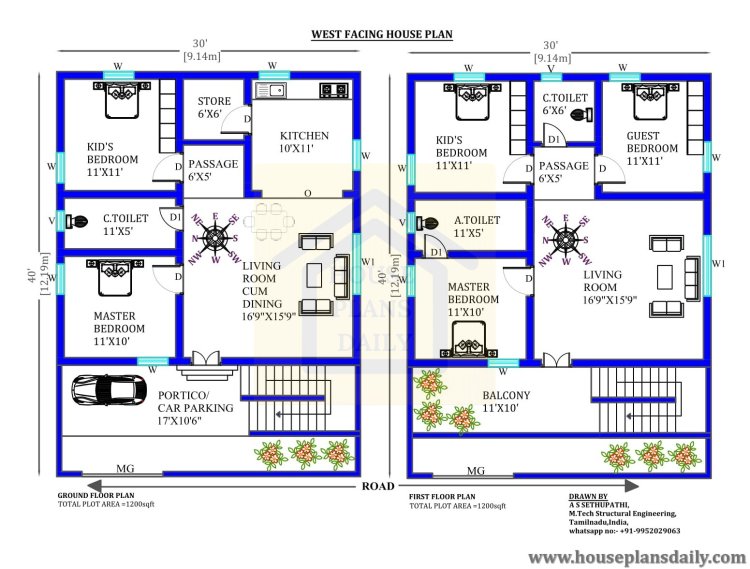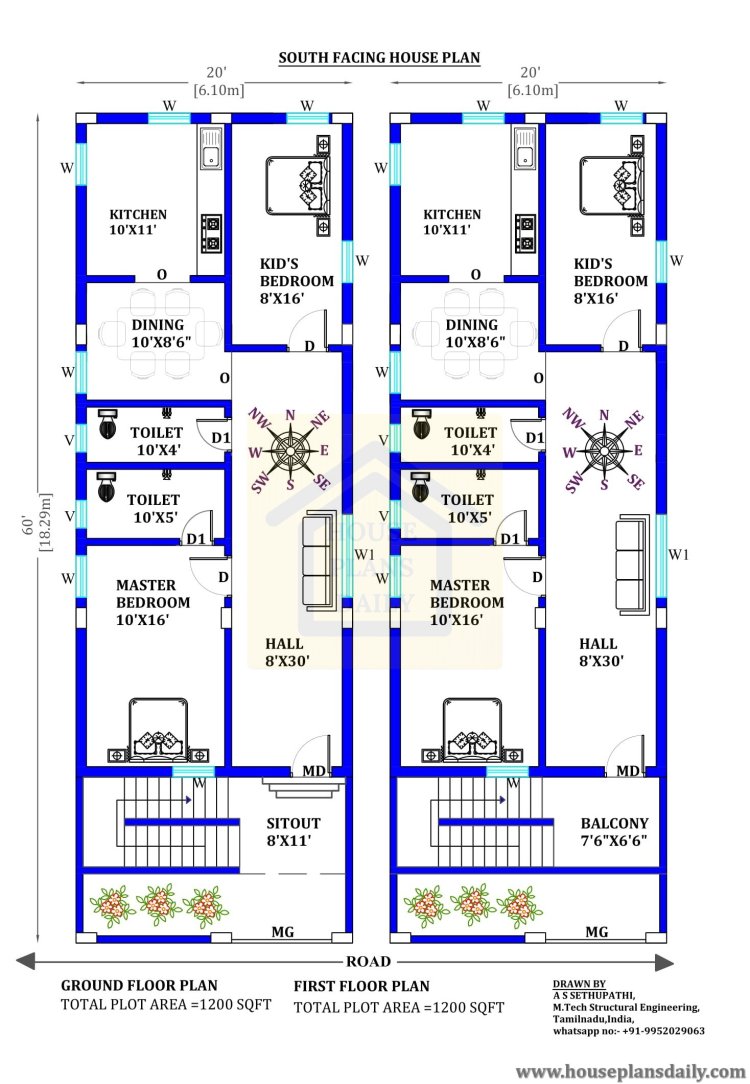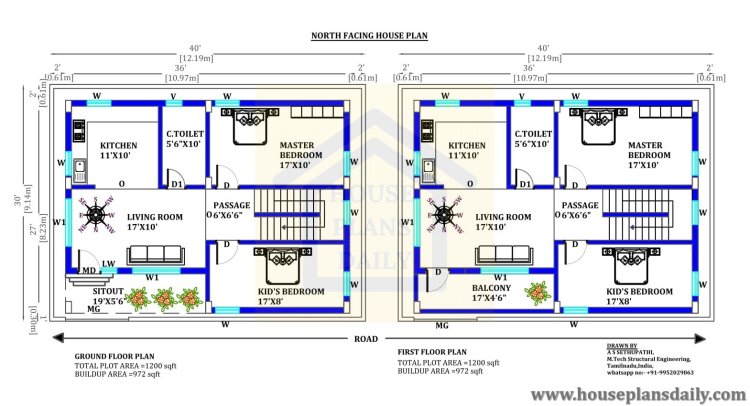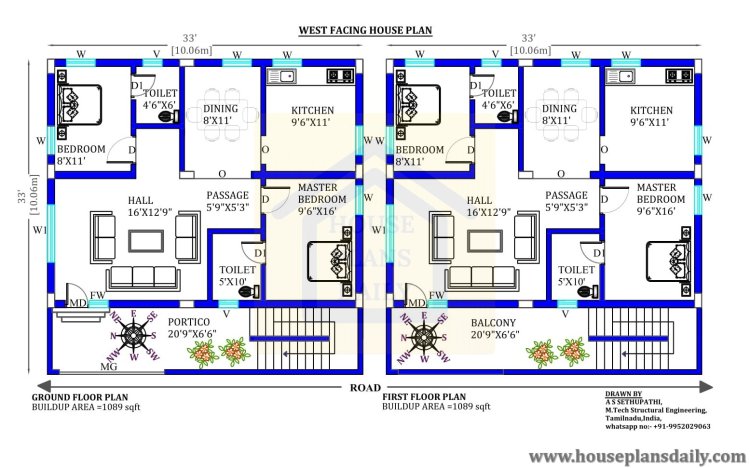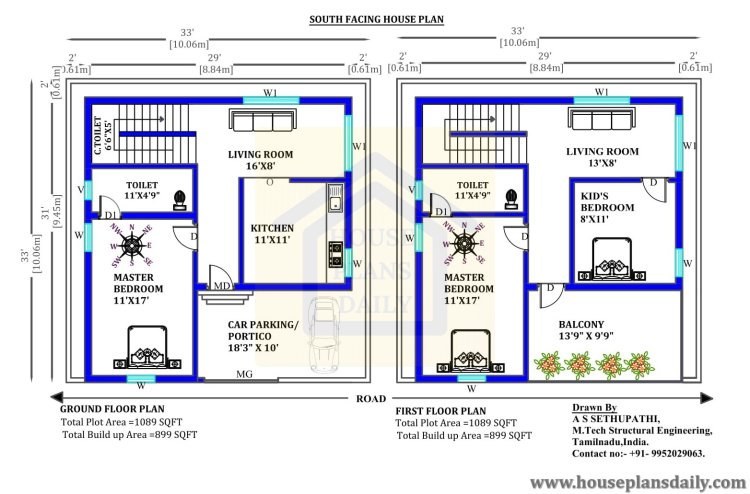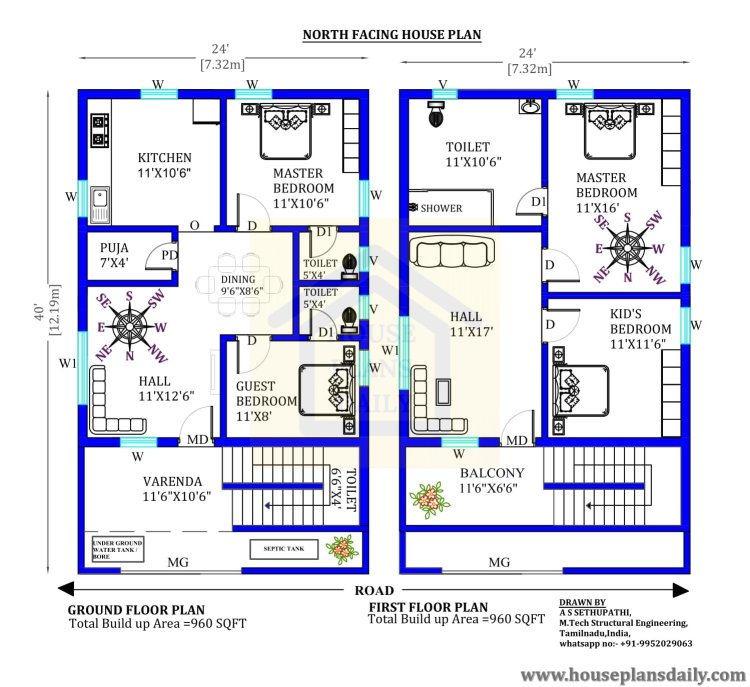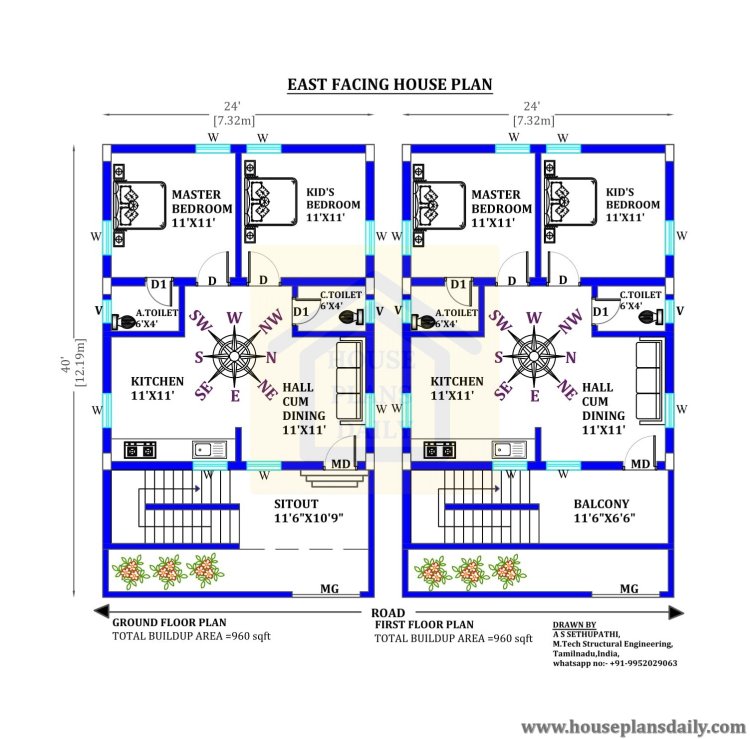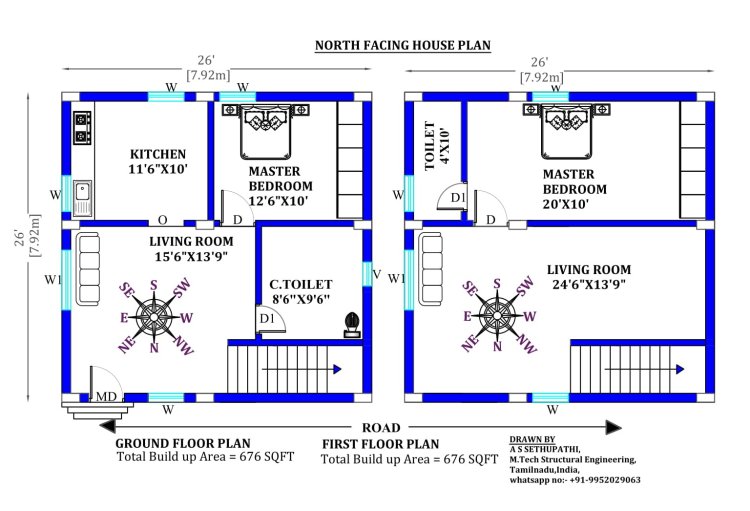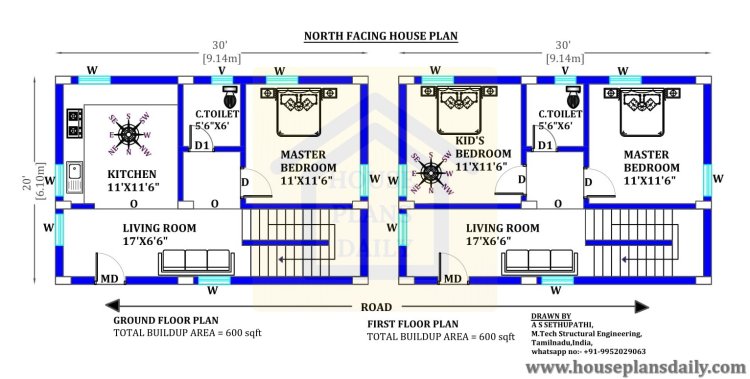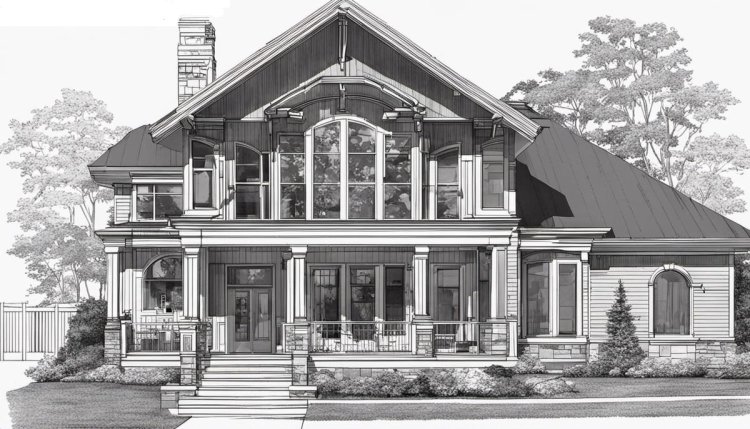 Free House Plans | House Plans Daily
Free house plans are given in this article. Here, east facing house plans, south facing house plans, north facing house plans, and west facing house plans are given with different land sizes. When embarking on the journey of constructing, renovating, or simply understanding architectural structures, one of the primary steps involved is recognizing the paramountcy of house plans. These plans not only shape the spatial organization and appearance of your dwelling but also reflect your lifestyle and persona. Miscomprehending or overlooking these can risk the entire structure of your abode. However, understanding and choosing the right free house plans can be a tedious task, especially without a clear understanding of terminologies and how to evaluate them based on your living needs. This information provides a comprehensive guide on how to decode house plan jargon, evaluate them based on personal prerequisites, and adapt them to meet specific requirements, ensuring you have the ultimate roadmap to achieving your perfect residence.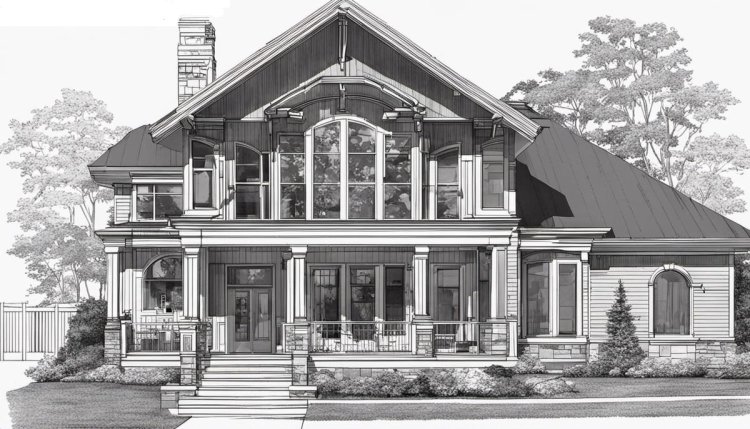 Free House Plans
Understanding House Plan Terminologies
On your quest for the perfect dwelling, have you stumbled across free house plans? If so, guess what? You're on the right path! Without further ado, let's dive headfirst into this exciting whirlpool of architectural wonders. Brace yourself for a quick trip through the vital terminologies that are absolutely indispensable when perusing free house plans.
First things first, "floor plan". Often, this is the first perspective seen when opening a house plan. A floor plan is the bird's-eye view of the house, showcasing the arrangement of rooms, corridors, and space utilization. It offers a layout of the house in regards to both structure and function.
Not to be overlooked, "elevation" refers to a vertical representation of the home, seen from a standing position eyeing straight at the building. Front, rear, and side elevations provide a glimpse into what the architectural facades of the house will look like.
Next, let us talk about "exterior finishes." This term references the materials used on the outer envelope of the house. They spruce up the house aesthetically while also protecting it from the elements. Commonly used materials include vinyl, brick, stucco, and wood.
Now, "dimension lines". These are crucial to understanding your prospective home's size and layout. Dimension lines represent the space between walls or objects, giving a precise idea about room sizes and measurements.
Right, let's move to the "foundation." The foundation is the backbone of the house, and it bears the load of the above structures, keeping the building stable and secure.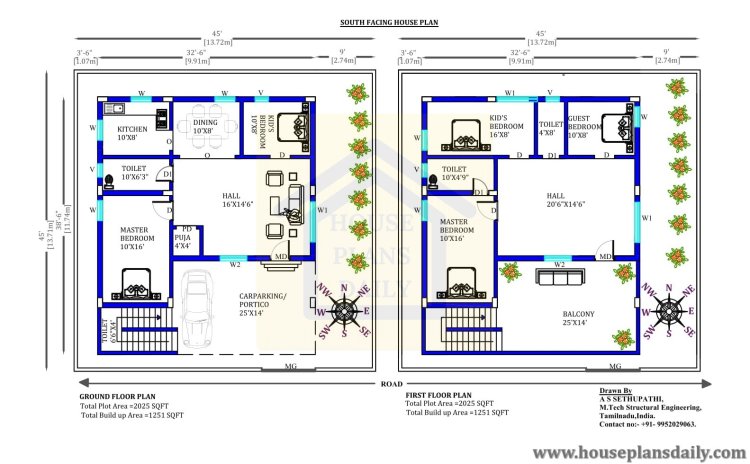 South Facing House Plan 
Divulge a tad deeper into the rabbit hole to "footprint." Think of it as a house's shoe size. A footprint provides a top-down view of a building-specifically illustrating the maximum area the house covers on the ground.
Say hello to "load-bearing walls," - they're like a building's vertebrae, carrying the weight from the roof and upper floors and transferring it to the foundation and ground.
If you've come across "section," be not perplexed! It's a sliced view of the house, from the roof down to the foundation, giving the viewer a better understanding of the building's inner layout.
Visiting the cockpit of architectural marvel: the term "Blueprint". In layman's language, it's a detailed guide used by builders to construct a building, involving all technical specifications.
Last but definitely not least, "scale." This vital element refers to the size of the architectural drawing compared to the real-world size of the house. For instance, a scale of 1:100 means that every 1cm in the plan equals 1m in actuality.
Getting familiar with architectural lingo is like taking the first few steps into a larger house-planning journey. By understanding these terminologies, navigating the world of free house plans can become a gratifying task that is much less daunting than it initially seems. So hold onto these terms, let your creativity fly, and embark on the most exciting journey to build your dream home. Happy Planning!
West facing house plan 
Evaluating House Plans
The Art of Scrutinizing House Plans to Suit Your Needs
Mastering the evaluation of house plans to ensure they fit your needs is akin to becoming an art connoisseur. It is both exciting and challenging while adding another layer to your understanding of architectural aesthetics. In order to streamline this task, there are specific aspects that you must focus on. Make sure to already have a grasp of basic elements such as floor plan, elevation, exterior finishes, dimension lines, foundation, footprint, load-bearing walls, section, blueprint, and scale. Now, let's delve into the supplementary factors that complete the picture.
The first thing you ought to consider is the type of HVAC system the house plan supports. This will give you insight into both the ventilation and heating/cooling mechanisms which directly impact your comfort. Air distribution throughout the house, energy efficiency, and maintenance costs hinge heavily on the HVAC system's design.
Next is the roof plan. Observe the shape, type of materials proposed, its durability, and ability to stand up against the weather in your area. This will not only influence the aesthetics of your house but also significantly contribute to water drainage, heat reduction, and energy efficiency.
Closely tied to this is the electrical layout. While it appears technical, a broad understanding is essential. Location of switches, outlets, and light fixtures need to align with your lifestyle. They should enhance functionality, convenience, and even safety.
Meanwhile, plumbing schematic requires special attention. Confirm if it supports your needs – enough bathrooms, strategically located water outlets, and an efficient waste drainage system. Remember, significant changes down the line can be expensive.
Further, consider the site and landscape plans. They will tell you about the external elements that round off your home. Are there proposed spaces for a patio, garden, or pool? More importantly, see how the house plan integrates into the broader landscape design – ensuring it works in harmony with its surroundings.
Last but not least is to look into the interior finishing details. These will give you a sense of the aesthetic finish of the house. Examine the proposed textures, color schemes, flooring, and cabinetry to be sure it evokes the kind of ambiance you dream of.
To be sure, there is a league of house plan elements to explore and understand before making your final decision. And while this process may seem painstakingly meticulous, remember that each step brings you closer to creating not just a house but crafting your dream into tangible existence!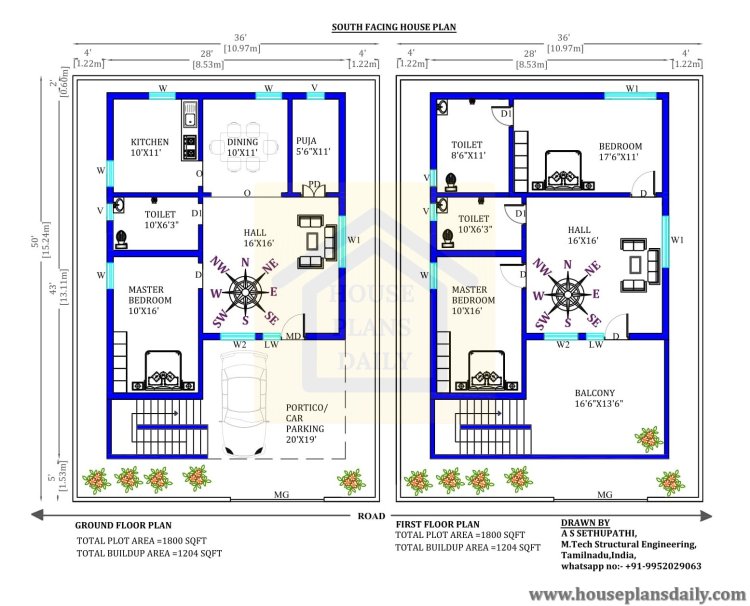 South facing house plan 
Adapting Free House Plans
Customizing Your Free House Plan: A Practical Guide
Ready to take your free house plan to the next level? Let's dive into how to adapt it to perfectly mirror your unique specifications. The fascination lies in the process—crafting something tangible out of your abstract ideas—and watching imagination become reality. While we've already explored the basics, here's how to further tweak your plan to make it truly yours.
Begin by modifying the room layout. Consider your daily routine, where you plan on spending the most time, and what feature is most important to you. Need an expanded workspace for your home office or a larger kitchen for your culinary pursuits? Feel free to reconfigure the floor plan to accommodate your specific needs. Just remember to keep the flow of the house logical and welcoming.
Interior wall positioning can dramatically redefine a room's scale, so don't overlook them. Bearing in mind that they can be moved freely without affecting the structural integrity of the house, you can easily create new spaces or enlarge existing ones. This allows you to craft a house plan that harmonizes with your lifestyle.
Next, look at the architectural style. Free house plans often come in generic structures, and it's up to you to infuse them with your personality. Start by swapping out aesthetic elements like window and door styles, or by adding unique architectural details such as arches or exposed beams. Remember, the house should reflect your taste while achieving a cohesive look that enhances the overall design.
Let's talk about sunlight. How does it move across your plot will significantly influence the living experience within your future home. Adjust the orientation of rooms based on your sun preference. Perhaps you desire the warm morning sun to greet you in the kitchen, or you want the living room to bask in the sunset's glow. Striking a balance between sunlight exposure and room function can elevate your living experience.
Space utilization is vital. Consider built-in storage spaces or closets that will keep your home organized and clutter-free. Strategic planning of storage areas can include hidden closets or cabinetry, under-stair storage, or a utility room. Creating a functional home is not just about the visible aspects, but also about coordinating the unseen parts.
Finally, pay heed to the concept of "future-proofing." As time goes by, needs and situations change, and the ideal home adapts with this evolution. Instead of firm, fixed plans, adopt a flexible approach. For instance, a spare room can be designed to serve as a guest room, a nursery, or an office, depending on your changing needs.
Remember, there are no hard-and-fast rules when it comes to creating your dream home. You're not bound by the outlines of a free house plan. In fact, consider it as your starting point, the skeleton structure waiting to be fleshed out with your visions. It's your canvas, ready for you to splash it with your colors, breathe life into it, and call it your own.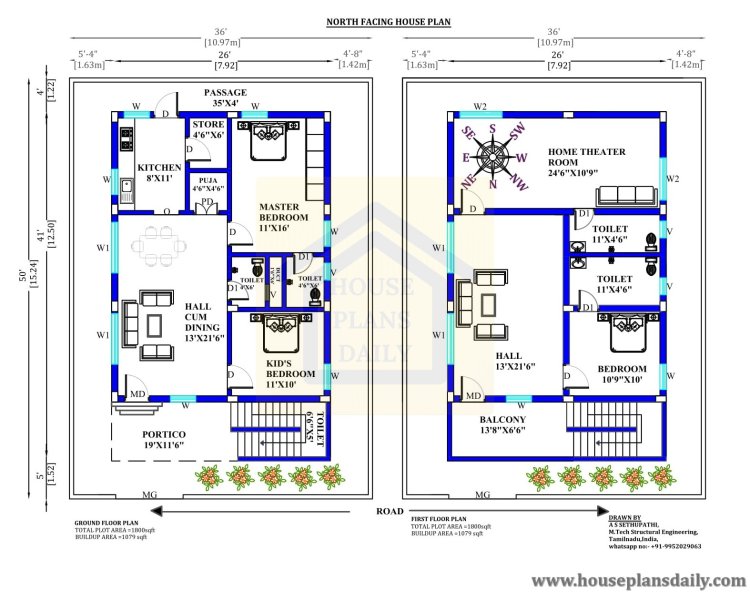 North facing house plan 
Deciphering house plan terminologies, evaluating them based on personal criteria, and altering them to fit specific demands are the primary steps to achieving a perfect residential structure. Although it may initially appear to be a daunting task, a comprehensive understanding of this area will ensure that you navigate your way to a satisfactory plan. Just as an architect shapes a house, a house plan shapes a home. Utilizing free house plans correctly can provide you with an exceptional artifact to adequately express your personal style, meet your living needs, and transform a building into a place you can truly call home.