House Elevation Design Idea | 3D Elevation Design | Home Design
House Elevation Design Idea is shown in this video. For more house plans and elevation design ideas check out the website www.houseplansdaily.com. On this website, a variety of home plan design ideas are available. You can easily download House plans PDF and DWG files.
A simple single-floor house elevation design is shown in this video. This house is planned as per vastu shastra keeping in mind the directions with proper car parking area. For more house plans and elevation design ideas check out the website www.houseplansdaily.com.
Also, check out the below house plans book- Modern G+1 Home Plan Designs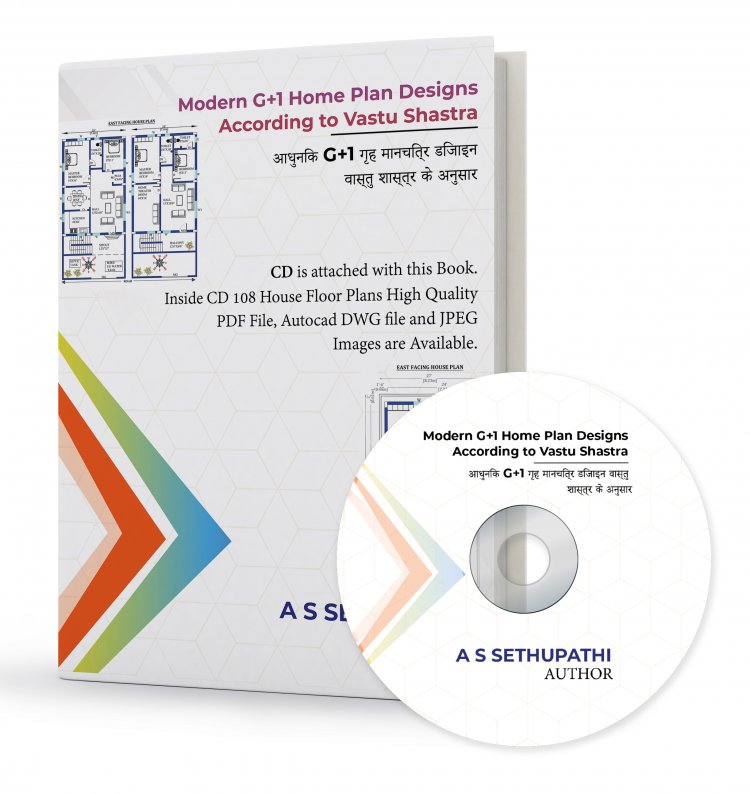 Modern G+1 House Plan Designs as per vastu Shastra Book. It contains 108 various land areas of Beautiful House Plans. This Book covers the home plan design of East, West, North, and South Directions. There are 27 Different land sizes of house plans featured in each direction. This book contains 484 sqft to 2400 sqft House Plans.
With this Book, the CD is attached, inside CD you get 108 House floor plans Images, High-quality PDFs, and Autocad DWG files. These plans are suitable for any plot, also you can use these plans for your reference too. In this book, the available house plans land areas are 22x22 484 sqft, 20x30 600sqft, 30x20 600 sqft, 25x25 625 sqft, 26x26 676 sqft, 20x40 800 sqft, 22x40 880 sqft,
18x50 900 sqft, 30x30 900 sqft, 26x36 936 sqft, 36x26 936 sqft, 24x40 960 sqft, 26x40 1040 sqft, 33x33 1089 sqft, 23x50 1150 sqft, 20x60 1200 sqft, 30x40 1200 sqft, 40x30 1200 sqft, 25x50 1250 sqft, 27x50 1350 sqft, 35x40 1400 sqft,30x50 1500 sqft, 30x60 1800 sqft, 36x50 1800 sqft, 45x45 2025 sqft, 40x60 2400 sqft, 60x40 2400 sqft.
These home plans are created as per vastu Shastra principles. This House plan book is very useful for people who searching for house plans to build their Dream house, Civil, structural engineers, architects, and civil, Architecture, and Interior Design Students.
They can keep this book as a reference too. Civil Engineers and Architects can show these plans to their clients as sample house plans. Also, by using this book they can design the best vastu plans. Many varieties of G+1 House plan ideas are given in this book. In these home plans, pillars are placed in the size 1'6"x9". Items of Furniture like sofa, Beds, TV, Toilet, Stove, the washbasin are placed as per vastu.
Moreover, the details of where to place Bore well, Underground water tanks, and Septic tanks are mentioned in some house plans. I hope this book will be more helpful for people all over the world. For more House Plans check out the website www.houseplansdaily.com. Thank You.