Top 100 Best House Plan Designs Book| Hindi Edition
Top 100 Best House Plan Designs Book, Hindi Edition. This Book is Available on Amazon, Flipkart, and Notion press. Home Plans are explained in the Hindi language.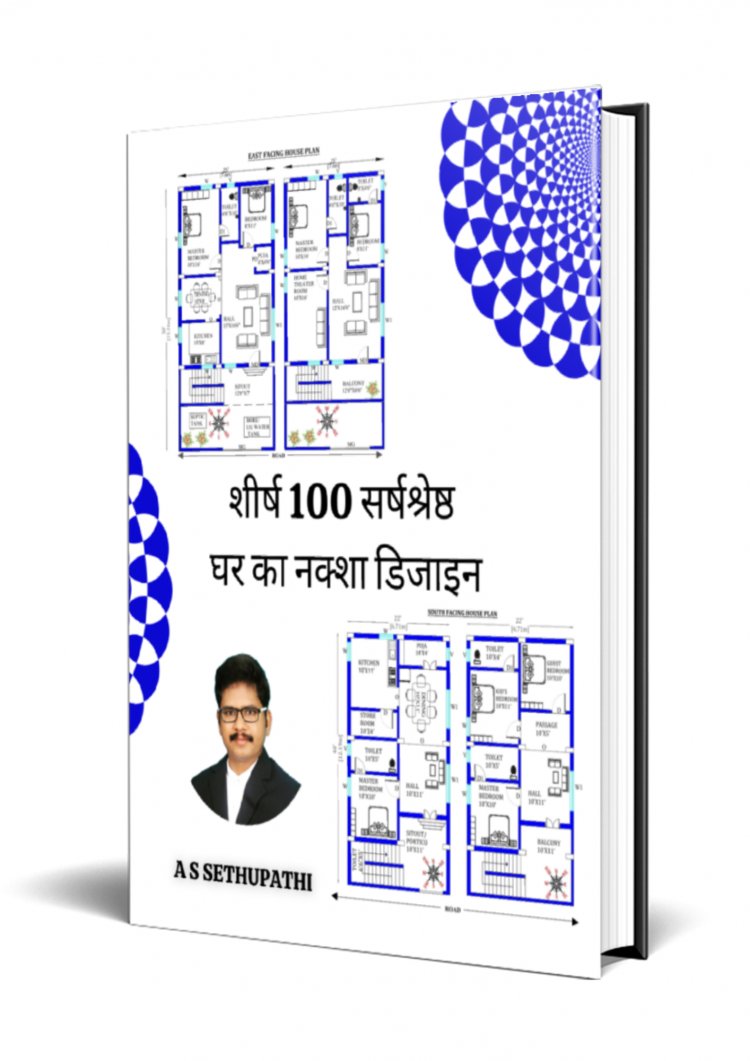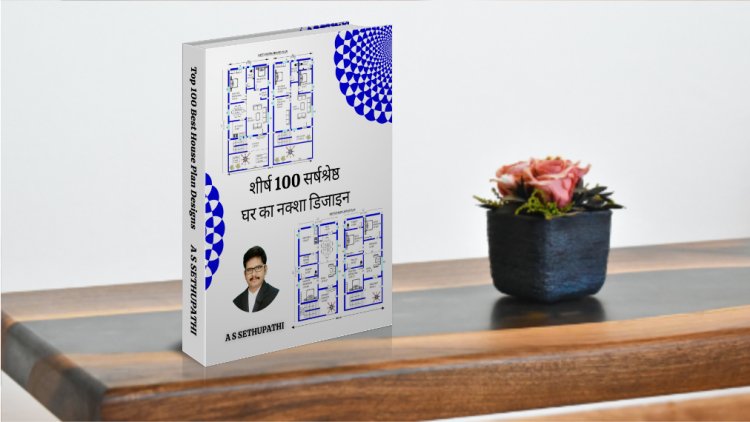 About Top 100 Best House Plan Designs Book
The top 100 Best House Plan Designs are given in this book. It contains 108 various land areas of wonderful House Plans. This Book covers the house plan design in East, West, North, and South Directions. There are 27 Different land sizes of house plans that are featured in each direction. This book contains 484 sqft to 2400 sqft House Plans. These plans are suitable for any plot, also you can use these plans for your reference too.
These plans are suitable for any plot, also you can use these plans for your reference too. In this book, the available house plans land areas are 22x22 484 sqft, 20x30 600sqft, 30x20 600 sqft, 25x25 625 sqft, 26x26 676 sqft, 20x40 800 sqft, 22x40 880 sqft, 18x50 900 sqft, 30x30 900 sqft, 26x36 936 sqft, 36x26 936 sqft, 24x40 960 sqft, 26x40 1040 sqft, 33x33 1089 sqft, 23x50 1150 sqft, 20x60 1200 sqft, 30x40 1200 sqft, 40x30 1200 sqft, 25x50 1250 sqft, 27x50 1350 sqft, 35x40 1400 sqft,30x50 1500 sqft, 30x60 1800 sqft, 36x50 1800 sqft, 45x45 2025 sqft, 40x60 2400 sqft, 60x40 2400 sqft. These home plans are created as per Vastu Shastra principles.
This House plan book is very useful for people who searching for house plans to build their Dream house, Civil, structural engineers, architects, and civil, Architecture, and Interior Design Students. They can keep this book as a reference too. Civil Engineers and Architects can show these plans to their clients as sample house plans. Also, by using this book they can design the best Vastu plans. Many varieties of G+1 House plan ideas are given in this book.
In these home plans, pillars are placed in the size 1'6"x9". Items of Furniture like sofas, Beds, Tv, Toilets, Stoves, the washbasin are placed as per Vastu. Moreover, the details of where to place the Bore well, Underground water tanks, and Septic tanks are mentioned in some house plans. I hope this book will be more helpful for people all over the world.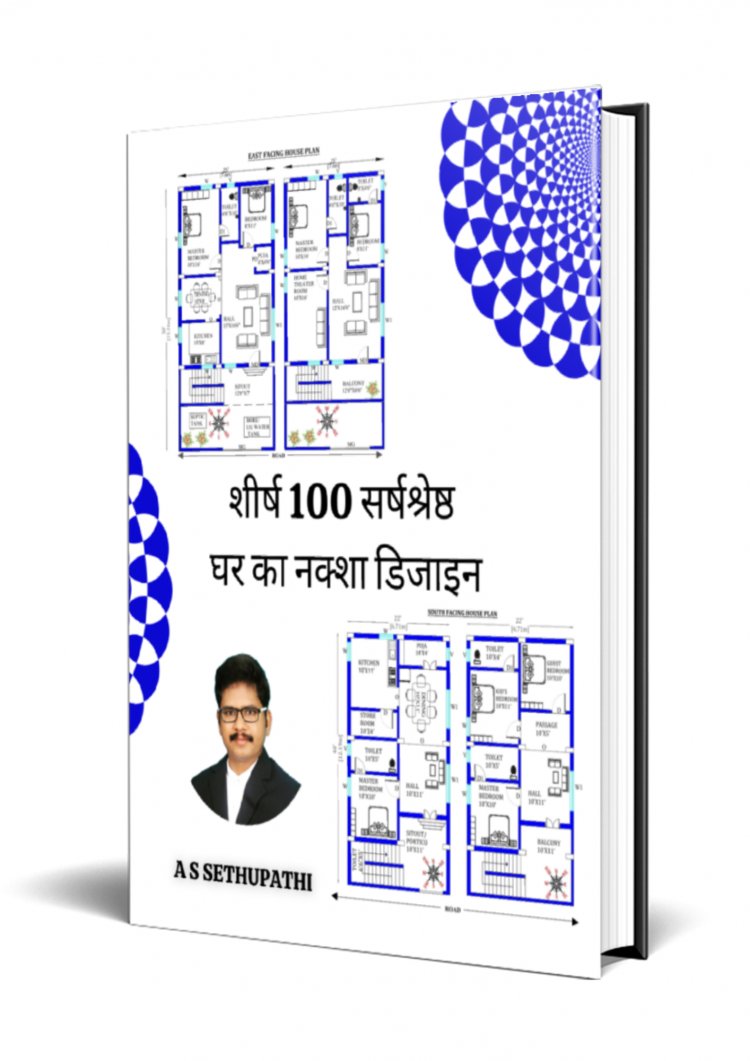 About the Book Author
A.S.Sethupathi is the Founder of https://www.houseplansdaily.com/website. He is from Anthiyur, Erode district, Tamilnadu, India. He is a Civil, Structural Engineer cum Architect, Blogger, House Plans Creator, YouTuber, Vastu Consultant, and an Awards winning Nonfiction Book Author.
He creates house plans and publishes them all over the world thru his books and website. He has been Awarded Twenty plus Awards for his Non-Fiction Book and achievements. On his website House Plans Daily, plenty of House floor plan Design Ideas, Home Elevation Design Ideas, and Structural, Electrical, and Plumbing Drawing PDF and DWG Files are available for Download for Free and Very cheap price. Visit Now.
Also, Check out these Books
About the Book translator
BHAGYAWATI M is from Port Blair, Andaman & Nicobar Islands, India. She studied B.E Civil Engineering (2013) and M.Tech Structural Engineering (2015) at Hindustan Institute of Technology & Science, Chennai. She worked as an Assistant Professor at the Hindustan Institute of Technology & Science for 5 Years.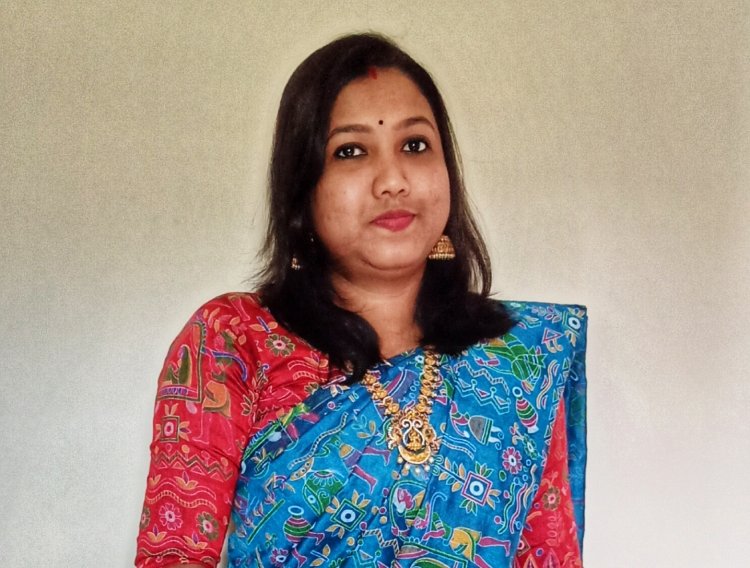 She guided several B. Tech and M.Tech projects which involve analysis and experimental work related to the construction of buildings. She was also involved in various research projects and published a few papers in Scopus-indexed international journals. She also received a gold medal certificate for the NPTEL online course "Design of Reinforced Concrete Structures" from IIT Kharagpur.
Click the button below to purchase this book on Notion press. Also, This House Floor plan Book is available on Amazon and Flipkart. Check and buy this Hindi House Plan Book.